Services Offered
---
Residential and commercial wiring
Upgrade and repair for new houses and remodels.
Appliance and lighting installations
Electrical installations to latest electrical code requirements.
Architectural lighting design
Installation of fixtures to meet any mood or highlight decor.
Power meter and electrical panel replacement
Data network and telephone installations
Data/phone cable cabling for home or office.
Bathroom and spa wiring
Code compliant circuit installation, shock protection, and GFI circuit installations.
Audio-visual and home automation
Concealed audiovisual speaker and cable wiring for multi-room systems.
Energy Management Systems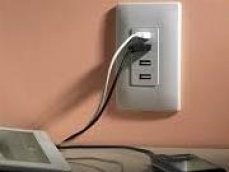 If you don't see what you are looking for here, contact us. We will be happy to answer any of your service questions.
---
---
Service Panel Replacement
---
Kilowatt Electric For Your Rapid City & Black Hills Electrical Services